What is NERC?
The Northeast Robotics Colloquium (NERC) brings together the roboticists in the northeastern United States and Canada, in an event that is simultaneously a research meeting, a networking event, a job-fair, and a showcase for established and up-and-coming robot companies. We hope to promote the kind of healthy and well-connected robotics community that will fuel the field's rapid growth in the coming decade!
Our Sponsors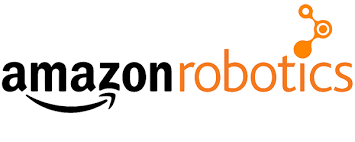 Schedule
8:00 AM

Registration and Breakfast

8:50 AM

Opening remarks

9:00 AM

Marynel Vázquez: Design and Algorithmic Perspectives for Human-Robot Interaction

9:40 AM

Submitted Talk 1: Democratizing Robotic Caregiving: A Tale of Two Endeavors

Authors: Rajat Kumar Jenamani, Rishabh Madan, Ruolin Ye, Wenqiang Xu, Haoyuan Fu, Vy Thuy Nguyen, Ahmed Moustafa, Xuefeng Hu, Cewu Lu, Katherine Dimitropoulou, Tapomayukh Bhattacharjee

10:00 AM

Posters, NERVE center tour (sign-up required), Coffee

11:00 AM

Momotaz Begum: Robot Learning from Humans in the Wild: Challenges and Opportunities

11:40 AM

Submitted Talk 2: Leverage Temporal Task Specification for Planning

Authors: Jason Liu, Ankit Shah, Eric Rosen, Suchen Zheng, Tyler Edwards, George Konidaris, Stefanie Tellex

Noon

Lunch

12:30 PM

Demos, NERVE center tour (sign-up required)

1:30 PM

Marc Raibert: Making robots smarter, in both body and mind.

2:10 PM

Berk Calli: Role of Robots in Recycling: Applications in Waste Sorting and Metal Scrap Recovery

2:50 PM

Posters, NERVE center tour (sign-up required), Coffee

3:50 PM

Tom Ryden: Trends in Commercialization of Robotics Research

4:30 PM

Submitted Talk 3: Discrete-Continuous Smoothing and Mapping

Authors: Kevin Doherty, Ziqi Lu, Kurran Singh and John Leonard

4:50 PM

Closing remarks and NERC 2023 announcement
Where will NERC be this year?
As we return to in-person events, the University of Massachusetts Lowell is proud to be hosting the Northeast Robotics Colloquium in 2022. NERC will be located at the UMass Lowell Inn and Conference Center.
UMass Lowell Inn and Conference Center
50 Warren St., Lowell, MA 01852
Demos and Posters
| Demo Number | Authors | Title |
| --- | --- | --- |
| D1 | Andy McLeod | Prototype ASV Panoramic Camera in an ABS 3D Print Housing |
| D2 | Matthew Stein | Sensorized Objects for Quantitative Performance Assessment of Machine Learning |
| D3 | Hossein Haeri, Kshitij Jerath and Reza Ahmadzadeh | Reward-Sharing Relational Networks in Multi-Agent Reinforcement Learning as a Framework for Emergent Behavior |
| D4 | Ran Jing, Meredith Anderson, Miguel Ianus-Valdivia, Amsal Akber Ali, Carmel Majidi and Andrew P. Sabelhaus | Safe Balancing Control of a Soft Legged Robot |
| Poster Number | Authors | Title |
| --- | --- | --- |
| 1 | Tess B. Meier, Christopher J. Nycz and Gregory S. Fischer | PneuHOPE Hand exoskeleton for studying brain activity during hand movement using fMRI |
| 2 | Yu Meng Zhou, Cameron Hohimer, Harrison Young, Connor McCann, Haedo Cho, Yichu Jin, Pol Banzet, Patrick Murphy, Diana Wagner, Tazzy Cole, Tommaso Proietti and Conor Walsh | A Portable Inflatable Soft Wearable Robot for Supporting the Shoulder during Industrial Overhead Tasks |
| 3 | Connor McCann, Cameron Hohimer, Ciarán O'Neill, Harrison Young, Katia Bertoldi and Conor Walsh | In-Situ Measurement of Multi-Axis Torques Applied by Wearable Soft Robots for Shoulder Assistance |
| 4 | Savannah Macero, Connor Aikens-Kinney and Meghan Huber | Effect of audio stimulus on gait entrainment to torque pulses from a robotic ankle exoskeleton |
| 5 | Mark Price, Banu Abdikadirova, Dominic Locurto, Jonaz Moreno Jaramillo, Wouter Hoogkamer and Meghan E. Huber | Portable Hip Exoskeleton Elicits Gait Adaptation |
| 6 | Dominic Locurto, Mark Price, Kyle O'Connell, Meghan E. Huber and Wouter Hoogkamer | Design of Variable Stiffness Treadmill for Gait Rehabilitation |
| 7 | Yuan Gao and Yan Gu | Invariant Filtering for Legged Humanoid Locomotion on a Dynamic Rigid Surface |
| 8 | Brian Plancher | GPU Acceleration for Real-time, Whole-body, Nonlinear Model Predictive Control |
| 9 | Yichu Jin, Yu Meng Zhou, Connor McCann, Tommaso Proietti, Chris Rycroft and Conor Walsh | Visualizing IMU Drift During Shoulder Kinematics Tracking |
| 10 | Sam Hibbard, Nathaniel Hanson and Taskin Padir | Conical Compliant Rolling Contact Mechanism for Precision Robotic Wrists |
| 11 | Tao Chen and Pulkit Agrawal | Visual Dexterity: In-hand Dexterous Manipulation from Depth |
| 12 | Rishiraj Bose, Adrian Carleton, Umang Patel, Yahya Modarres-Sadeghi and Frank Sup | Natural Power Transmission through Unconstrained Fluids for Robotic Manipulation |
| 13 | Rachel Holladay, Tomás Lozano-Pérez and Alberto Rodriguez | Constraints and Planning for Dexterous Multi-Step Manipulation |
| 14 | Tao Pang, Terry Suh, Lujie Yang and Russ Tedrake | Global Planning for Contact-Rich Manipulation via Local Smoothing of Quasi-dynamic Contact Models |
| 15 | Abhinav Gandhi, Sreejani Chatterjee and Berk Calli | Skeleton-based Adaptive Visual Servoing for Control of Robotic Manipulators in Configuration Space |
| 16 | Andrew Sabelhaus, Zach Patterson, Anthony Wertz and Carmel Majidi | Safe Supervisory Control of Soft Robot Actuators |
| 17 | Paul Gesel and Sebastian Jahr | Admittance Control for Safe Robotic Manipulation |
| 18 | Moses Nah and Neville Hogan | Dynamic manipulation of soft, flexible, deformable objects using Dynamic Motor Primitives |
| 19 | Yinsen Jia, Jingxi Xu, Dinesh Jayaraman and Shuran Song | Learning a Meta Controller for Dynamic Grasping |
| 20 | Gagan Khandate, Siqi Shang and Matei Ciocarlie | Reset Distribution Engineering for Learning Unstable Dexterous Manipulation and Locomotion Tasks |
| 21 | Andrew Spielberg | Learning and Optimization Methods For Robot Co-Design |
| 22 | Monish Reddy Kotturu and Reza Ahmadzadeh | Towards Improving Team Performance in Multi-Agent Multi-Armed Bandits |
| 23 | Brendan Hertel and Reza Ahmadzadeh | Learning from Successful and Failed Demonstrations via Optimization |
| 24 | Hai Nguyen, Andrea Baisero, Dian Wang, Christopher Amato and Robert Platt | Leveraging Fully Observable Policies for Learning under Partial Observability |
| 25 | Tom Silver | Neuro-Symbolic Learning for Bilevel Planning |
| 26 | Achyuthan Unni Krishnan, Tsung-Chi Lin and Zhi Li | Design Interface Mapping for Efficient Free-form Tele-manipulation |
| 27 | Mela Coffey and Alyssa Pierson | Collaborative Teleoperation with Haptic Feedback for Collision-Free Navigation of Ground Robots |
| 28 | Wenxi Chen, Jingxi Xu and Matei Ciocarlie | Shift-invariant Intent Detection with an EMG Armband |
| 29 | Gina Georgadarellis, Seonhun Lee, Joshua Zelikman, Karen Giuliano, Tracey Cobb and Frank Sup | Collaborative Robots for Nursing |
| 30 | Ernest Pellgrino and Paul Robinette | Virtual Evaluations of Robots Onboard Ships |
| 31 | Zahra Rezaeikhavas, Kalvin McCallum and Paul Robinette | Modeling Human-Robot Trust Using Physiological Measurements |
| 32 | Maitry Ronakbhai Trivedi, Saniya Vahedian Movahed, Russell Perkins, Paul Robinette, Reza Ahmadzadeh and Maria E. Cabrera | Behavior Modeling for Robot Theory of Mind |
| 33 | Ifrah Idrees, Tian Yun, Naveen Sharma, Yunxin Deng, George Konidaris and Stefanie Tellex | Improving Inference of Human's Plan by Modelling Language Feedback |
| 34 | Chloe Ho and Brian Plancher | Gender Diversity in Robotics Research |
| 35 | Ryan Donald | Contextual Autonomy Evaluation of Unmanned Aerial Vehicles in Subterranean Environments |
| 36 | Alden Daniels, Fernando Mazzoni and Kshitij Jerath | Understanding Agent Competency: Effects of Environment Complexity on Area Coverage Time |
| 37 | Hamid Osooli and Reza Ahmadzadeh | A Game Theory Framework for Multi Agent Search and Rescue |
| 38 | Seth Pate and Lawson Wong | Hide and Seek with Robots: Navigation with Image-Language Similarity Models |
| 39 | Bernadette Bucher, Georgios Georgakis, Karl Schmeckpeper, Siddharth Singh and Kostas Daniilidis | Learning to Map for Active Semantic Goal Navigation |
| 40 | Devin Thomas, Wheeler Ruml, Eyal Shimony and Tianyi Gu | Situated Pathfinding Among Moving Obstacles |
| 41 | Val Schmidt | A Solution to The Traveling Salesman Problem in Line Segments for Robotic Survey Vessels |
| 42 | Troi Williams and Pratap Tokekar | Dynamically Finding Optimal Observer States to Minimize Localization Error with Complex State-Dependent Noise |
| 43 | Tsung-Chi Lin, Achyuthan Unni Krishnan and Zhi Li | Impact of Unreliable Assistive Autonomy on Shared and Supervisory Control for Remote Robot Manipulation |
| 44 | Alexandre Amice, Hongkai Dai, Peter Werner and Russ Tedrake | Deterministic Certificates of Non-Collision For RRTs in Milliseconds |
| 45 | Mingi Jeong and Alberto Quattrini Li | Towards Robust Collision Avoidance Algorithms under High-Traffic Scenarios in the Aquatic Domain |
| 46 | Robin Hall, Michael Da Silva and Cagdas Onal | Design and Testing of a Soft Robotic Wave Spring Fish |
| 47 | Samuel Lensgraf, Devin Balkcom and Alberto Quattrini Li | Buoyancy enabled autonomous underwater construction with cement blocks |
| 48 | Aniket Dhole, Adarsh Salagame and Alireza Ramezani | A Letter on Progress Made on Husky Carbon: A Legged-Aerial, Multi-modal Platform |
| 49 | Chenghao Wang, Evan Emanue, Kaushik Krishnamurthy, Eric Sihite and Alireza Ramezani | Introducing Husky Beta: A morpho-functional quadruped with aerial capabilities |
| 50 | Avery Munoz | Bag_manager for the Efficient use of ROS Logs |
| 51 | Luyang Zhao, Yijia Wu and Devin Balkcom | Starbots: Soft, Self-reconfigurable Lattice Robots that Deform and Locomote |
How do I register?
On-Site Registration
On-Site Registration
$80
Choose plan
---
Who's this for
K-12
Undergraduate students
High school teachers
Family members above 12
MS and PhD students
Post-docs
Faculty members
Industrial participants
Hotels Nearby
UMass Lowell Inn and Conference Center
50 Warren St., Lowell, MA 01852
(978) 934-6920
Sonesta Select
30 Industrial Ave E, Lowell, MA 01852
(978) 458-7575
Holiday Inn Express
8 Independence Dr., Chelmsford, MA 01854
(978) 710-3151
Fairfield Inn by Marriot
1695 Andover St., Tewksbury, MA 01876
(978) 640-0700
Local Attractions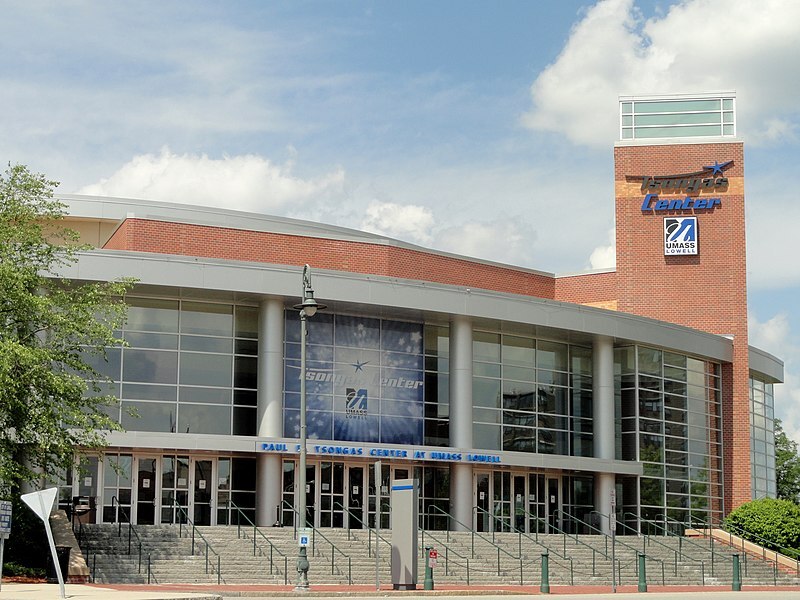 Tsongas Center
This multi-purpose arena is home to the NCAA Division I UMass Lowell River Hawks ice hockey team and hosts multiple events such as concerts, family events, sporting events, etc.
300 Martin Luther King Jr. Way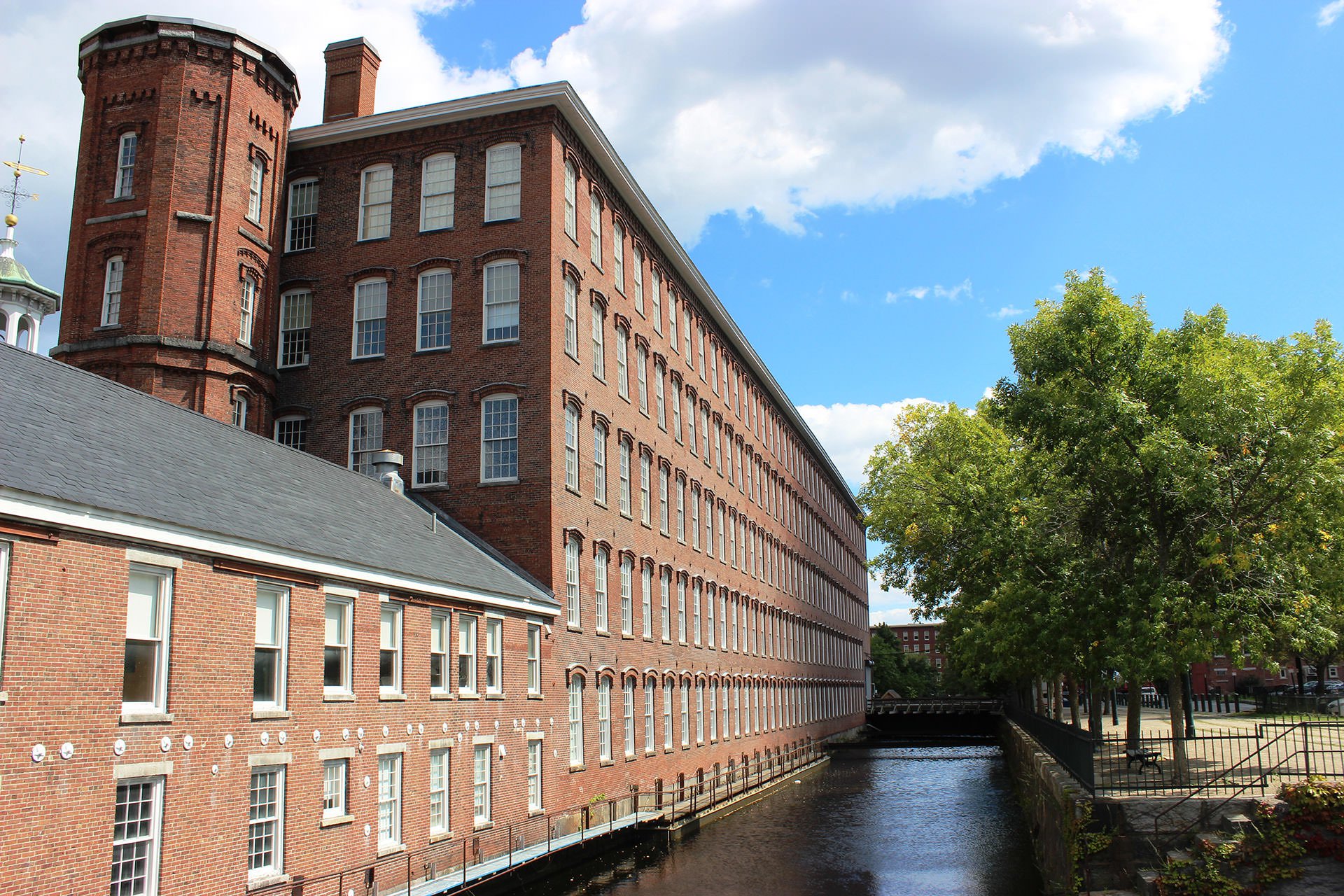 Lowell National Historic Park
Established in 1978, Lowell National Historical Park preserves the AMerican Industrial Revolution in Lowell in a unique fashion. The park offers visitors an in-depth look into the textile industry that was the heart of the city with a working cotton mill exhibit, canal boat tours, and trolley rides to move you around the city.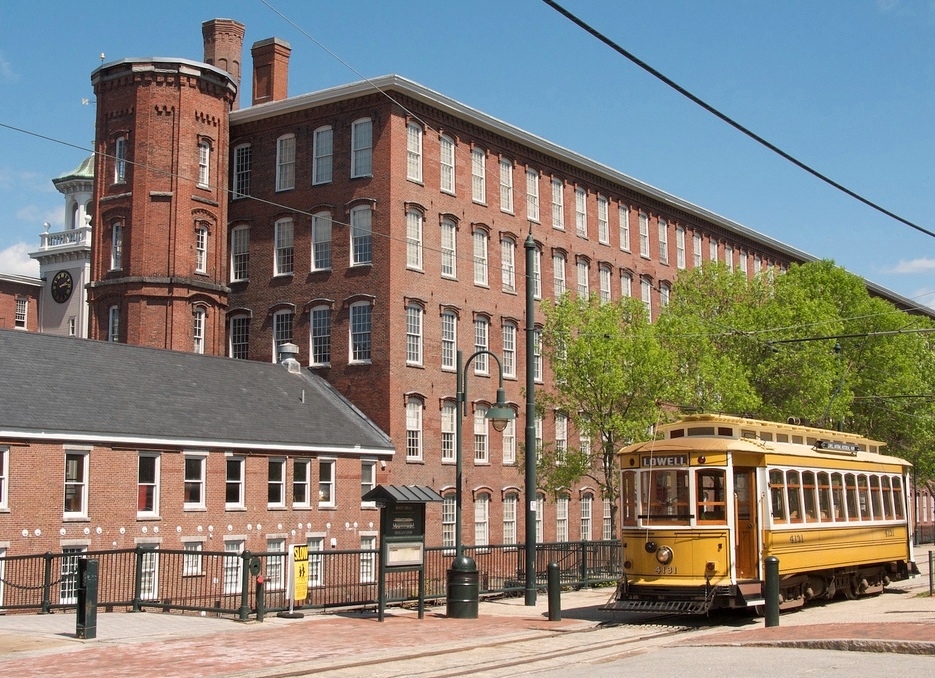 National Streetcar Museum
If you love railroads, history, transit, and Lowell, or if you want to learn about how public transport has evolved in Lowell over the years, this museum is for you! It boasts interactive exhibits and displays, especially the hands-on activities. Their knowledgeable volunteers will answer any questions visitors have, and give a guided tour of their displays.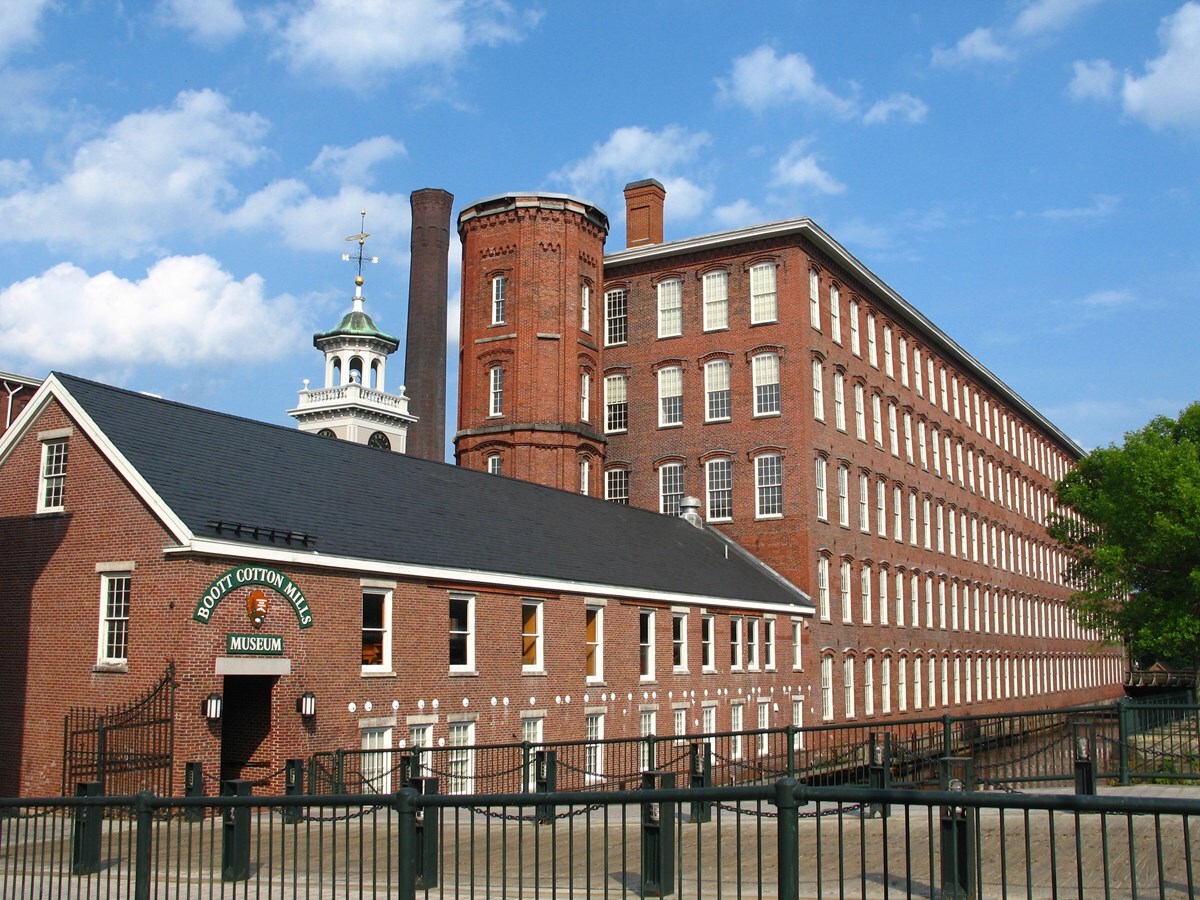 Boott Cotton Mills Museum
The Boott Cotton Mills Museum at Lowell National Historical Park is the best place to learn about Lowell's industrial past. Explore the stories of the workers, engineers, inventors, and investors who made Lowell the first successful planned industrial city in the United States. Learn more about the city's role as a cutting-edge developer of technology and hub of social and economic change in the AMerican Industrial Revolution.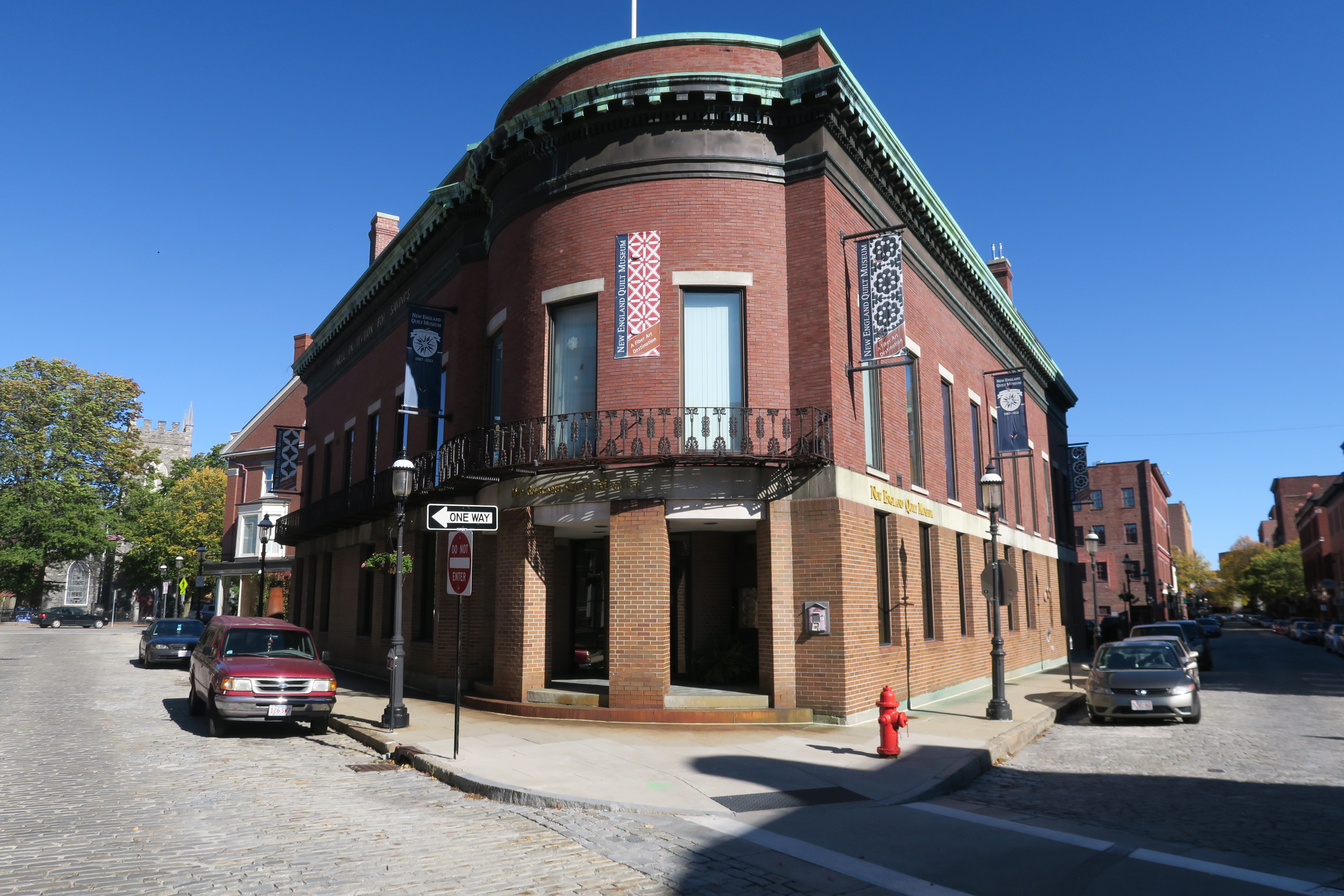 New England Quilt Museum
The New England Quilt Museum is a showplace for antique and contemporary quilts. Four to five exhibitions a year, classes, family activities, and historical lectures let you learn about this distinctive American art form. Located in the heart of downtown Lowell's historic district, it's within walking distance of numerous other attractions, including the American Textile History Museum and the Boott Cotton Mills, as well as restaurants and the theater.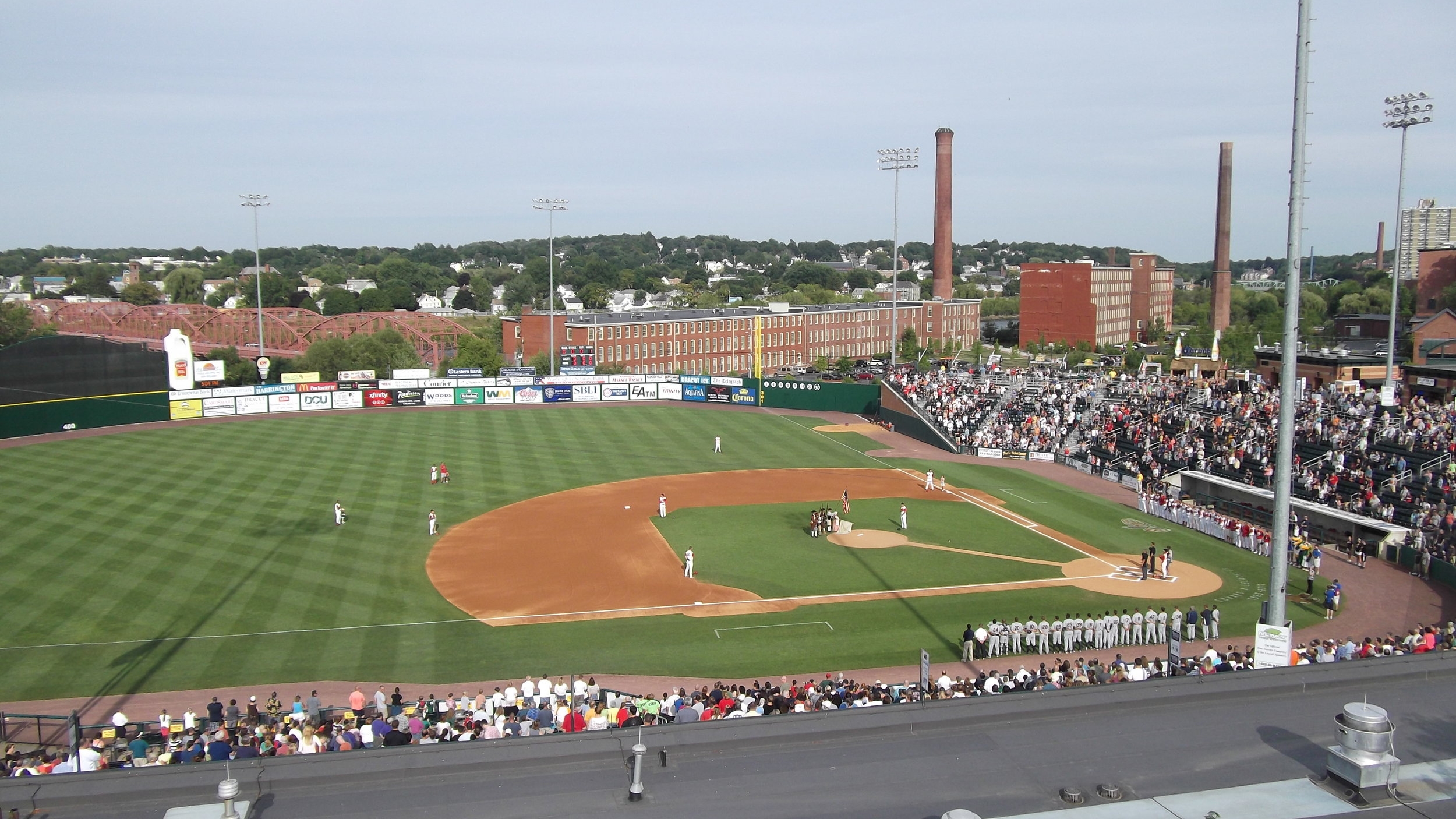 LeLacheur Park
Edward A. LeLacheur Park is a baseball park located on the banks of the Merrimack River in Lowell, Massachusetts.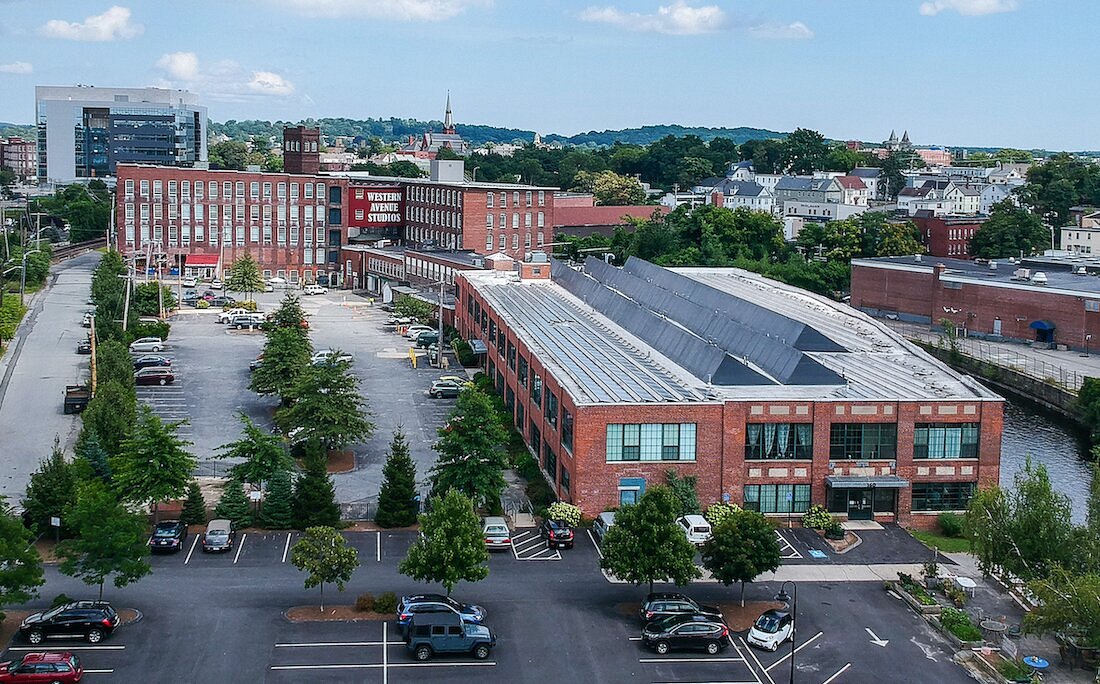 Western Avenue Studios
Western Avenue | Studios & Lofts is the creative home to over 350 artists who work in all disciplines. You will find fine artists, photographers, ceramic artists, fiber artists, wood workers, jewelers, sculptors, glass artists, painters, mixed media artists. You'll find print makers, book binders, paper artists, a glass blower and clothing designers. You'll find many starting out in their artistic careers, and others with gallery representation.
122 and 160 Western Avenue
Mill No. 5
Mill No. 5 is an indoor streetscape of salvaged storefronts with great coffee, a movie theater, farmer's market, independent shopping, and events in historic Lowell Massachusetts. Mill No. 5 has common shop hours of Thursday and Friday from 5pm - 8pm, Saturday from 10am to 8pm, and Sunday from 10am to 5pm. Businesses within Mill No. 5 have additional hours.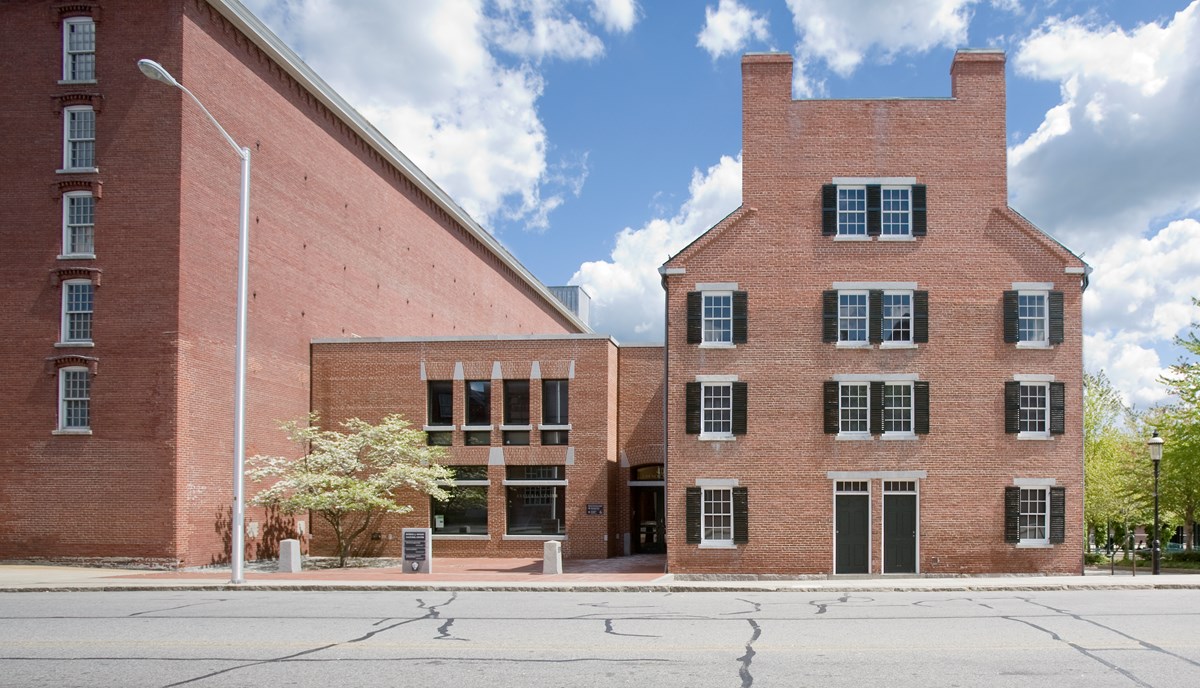 Mogan Cultural Center
Since opening in 1989, the mission of the Patrick J. Mogan Cultural Center has been to "tell the human story of Lowell" through community-sponsored exhibits, projects and programs. Located at 40 French Street, the center is in a renovated brick building that was originally a corporation boarding house block for young women working in the textile mills.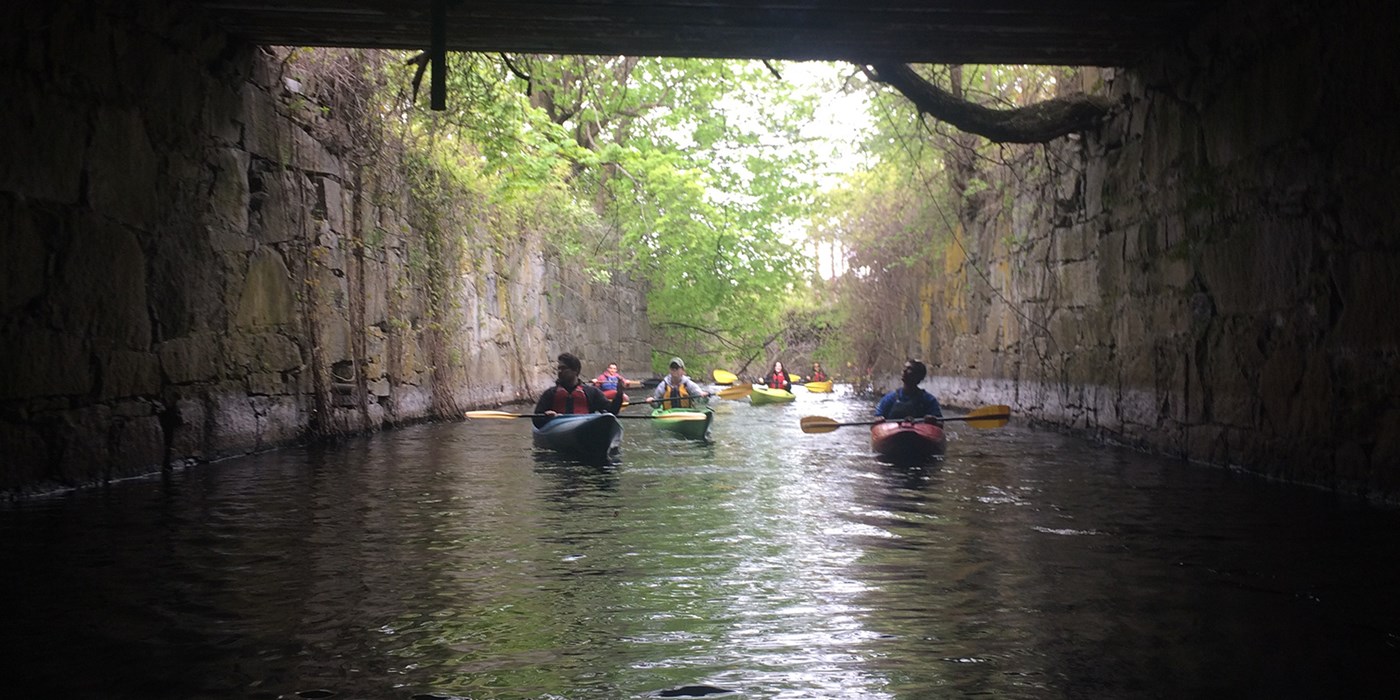 UMass Lowell Kayak Center
The UMass Lowell (UML) Kayak Center is open to the public as well as the UML university community. We offer rentals, instruction, tours and fun with kayaks, canoes, and stand-up paddleboards! At the UMass Lowell Kayak Center, we offer kayak, canoe, or SUP rentals, group tours, and season & monthly passes.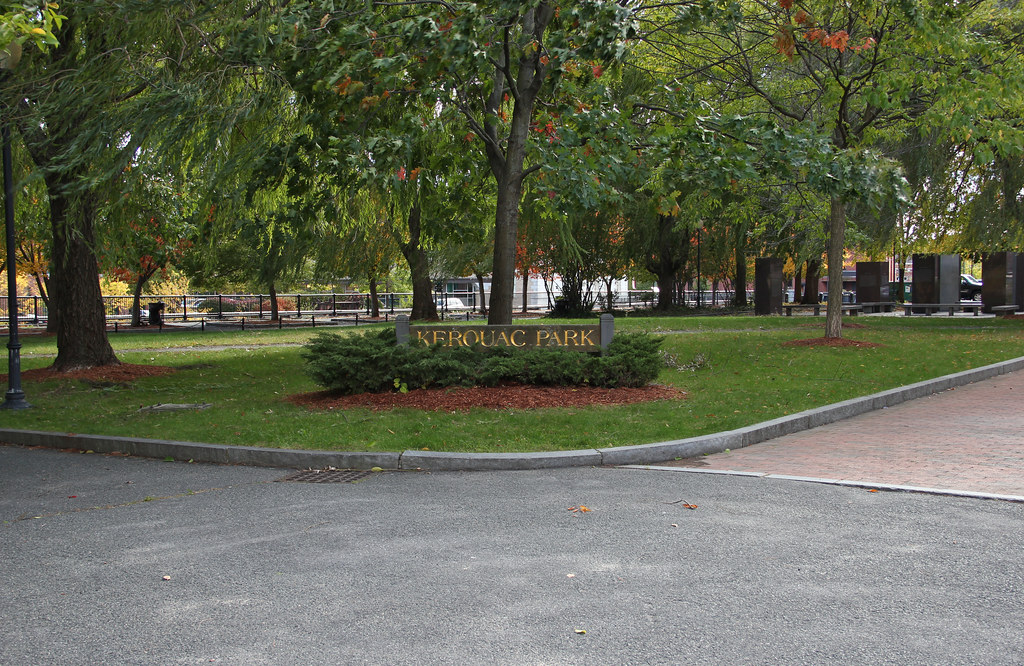 Kerouac Park
Lowell National Historical Park and the Kerouac Committee present Visions of Kerouac, a special exhibition of writings, personal items, and photographs to mark the 100th anniversary of Kerouac's birth in Lowell. Visions of Kerouac includes rarely seen photographs of Kerouac taken by his friend and fellow Beat author Allen Ginsberg, photographs by John Suiter, and a reproduction of the "On The Road" manuscript.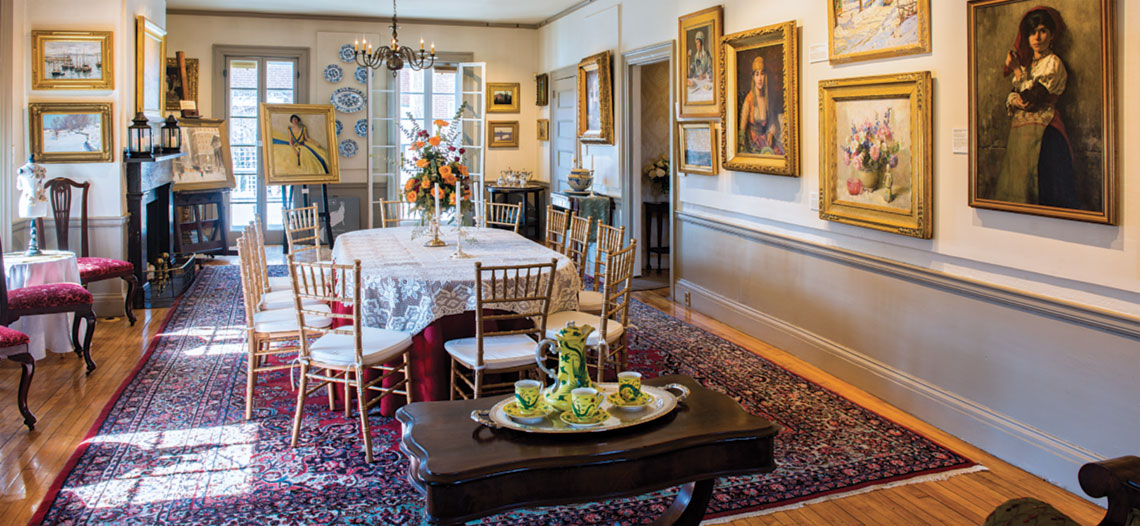 Whistler House Museum of Art
The Whistler House Museum of Art, located in Lowell, Massachusetts, is the historic birthplace of the famous American artist, James McNeill Whistler. Established in 1878 as the Lowell Art Association Inc., it is the oldest incorporated art association in the United States. It is known internationally for its distinguished collection of 19th and early 20th century New England representational art. The WHMA is also home to The Mina Boehm Metzger Collection of 1920s and '30s works by Arshile Gorky. The Whistler House hosts many exhibits, lectures, educational and community programs, concerts and an array of social events in the residence, gallery and adjoining Victorian park.